Each work of art has its own value. Conserving and restoring these items maintains their aesthetic, historical and economic worth.
Juno's services include a long experience in the Conservation and Restoration of Art Works carried out by professionals with degrees in Fine Art, specialising in the Conservation and Restoration of Cultural Assets.
We specialise in the Restoration and Conservation of a wide range of materials such as: paintings, sculpture, furniture, antiquities, decorative arts, graphic documents.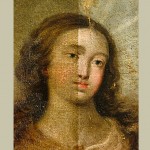 Inmaculada Concepcion. Oil painting on canvas.
This project is significant because we had to eliminate the backing used to reline the original canvas. It was decided to remove it because it increased the rigidity of the original.
Several areas where the paintwork had been badly restored, altering the colour, probably due to the quality of the paint, were removed.
---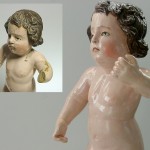 The Infant Christ. 19th c. Polychromed wood carving.
The reconstruction of pieces like parts of the left hand, the thumb on the right hand and the toes on the right foot.
The pieces were carved in wood, then stuccoed and finally polychromed.
---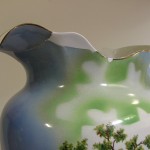 Porcelain Jar 19th c.
Repair and rebonding of pieces to the rim of the jar.
Final colour reintegration.
---