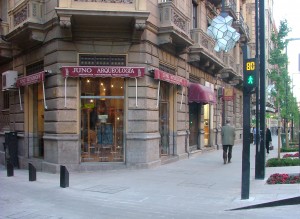 Juno is a sales gallery of Archeological and Antique objects. We specialise in a wide range of original and antique works of art from the most important cultures in history.
Juno is a family enterprise right in the centre of Granadawhich was founded and opened to the public in 2003. We have great experience in the field of collecting art works. We are mainly involved in the acquisition and sale of antiquities and antiques from private and the international market.
Junoarte has improved our communication with our customers by offering them a web page where they can both see examples of our stock and consult us about their requirements. All this to give further satisfaction to our customers.
If you wish to enhance your collection, please visit our gallery. We will be at your disposal for any information you might need. If you prefer, you can either send us an email toinfo@junoarte.com or download and complete the form below.